News & Events
Keep up to date with our current news and events here.
Enrolments OPEN for 2018!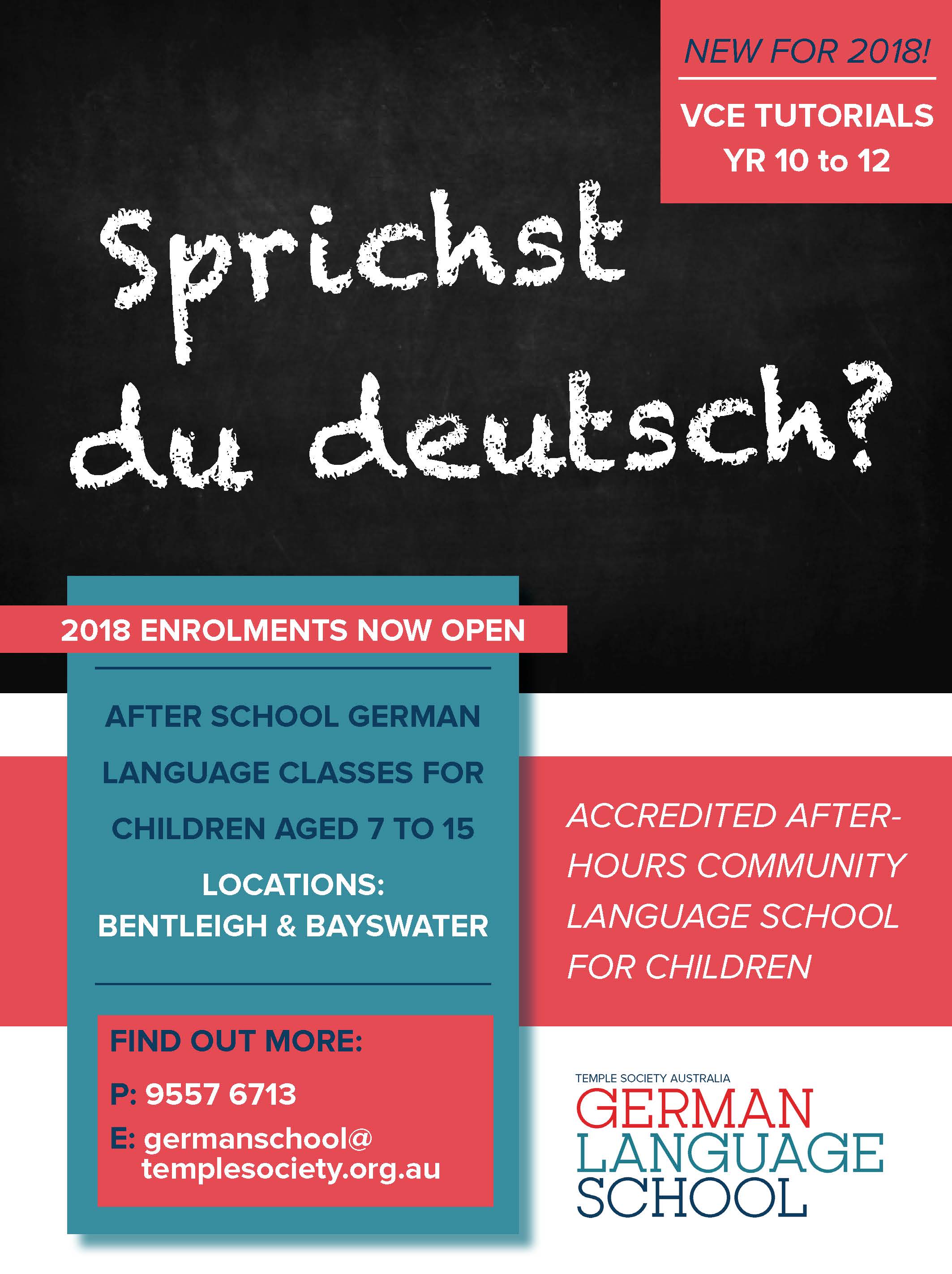 Services | January & February
Sunday 28 January
Bayswater Chapel
New Year's Service
4.00pm
Elder: Herta Uhlherr
Sunday 11 February
Bentleigh Hall
Service & Community Afternoon & Elders' Meeting
2.30pmpm
Elder: Irene Bouzo
Sunday 25 February
Bayswater Chapel
Presentation Service
10.00am
Elder: Renate Weber
Sunday 25 February
Meadowbank Chapel
10.30amm
Elder: Ingrid Hoffmann & Ingrid Turner
Contact
For a full list of services in 2018, please contact the Temple Society Office.
Sommerfest 2018
Sunday 18 March
31 Elizabeth Street,
Bayswater
More details coming soon!
Templer Community Reports 2017
Read more about the great work that has been happening in the Templer community over the past year.
Click here to download a copy of the 2017 Templer Community Reports; a collection of annual reports of our focus and interest groups.